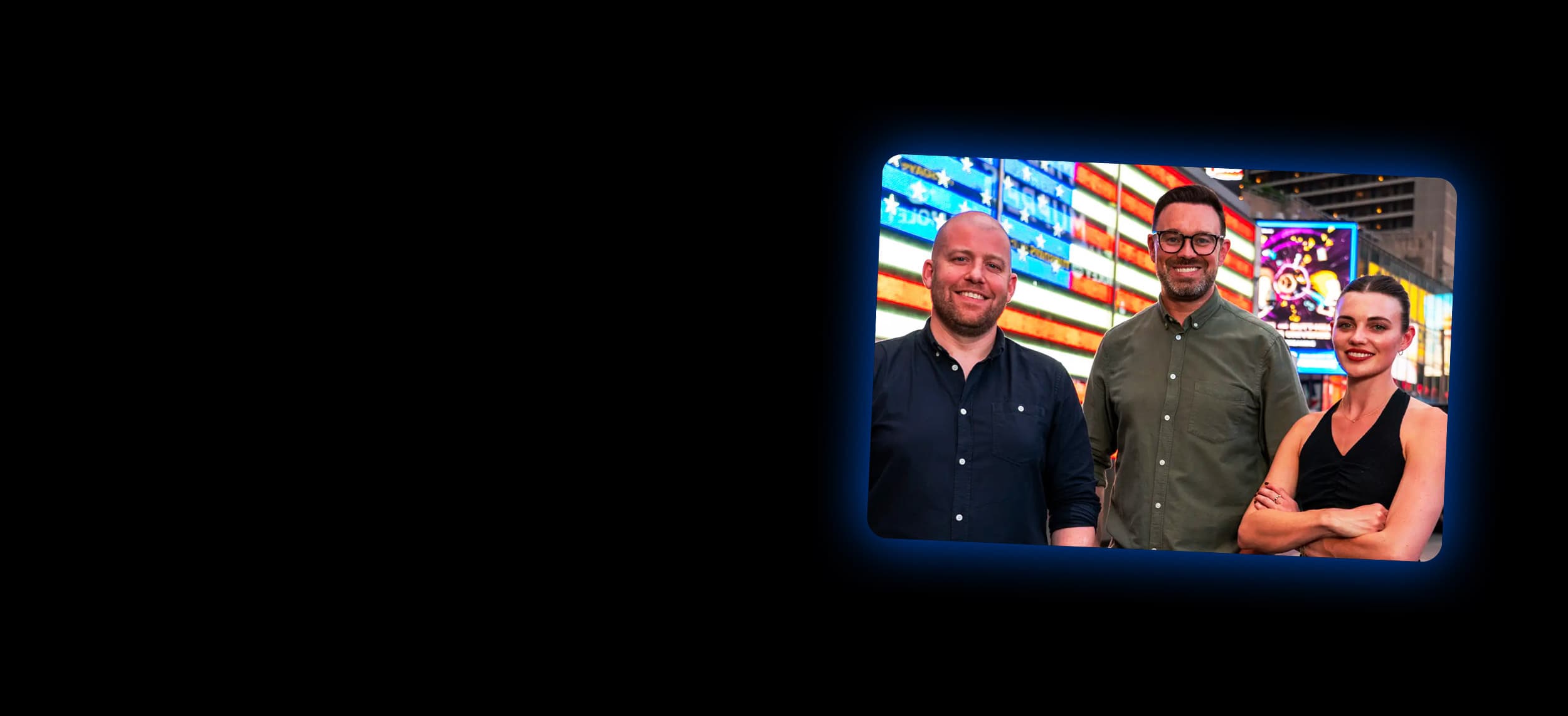 Sports Betting Startup Secures $5m Series A Funding
July 12, 2022
Cipher Sports Technology Group is pleased to announce the closing of a $5m Series A funding round which will accelerate its growth into the rapidly expanding legal US sports betting market.
The company's advanced predictive analytics technology, along with its flagship consumer brand Dimers.com and an expansive suite of B2B products, saw it nominated for the prestigious Sports Affiliate of the Year Award at SBC Summit North America, placing Cipher STG firmly on the radar of a number of investment groups and venture capital funds in recent months.
However, after a thorough due-diligence process, Cipher STG is delighted to announce that Australia-based and privately owned investment group, Cygnet Capital, will lead its $5m Series A.
Chief Executive Officer, Adam Fiske, was understandably delighted to welcome Cygnet Capital to the table, saying; "Closing our Series A, with a partner such as Cygnet Capital leading the round, is an incredible milestone for us and we're absolutely thrilled."
Cipher Sports Technology Group has been rapidly making inroads into the lucrative North American market since launching Dimers.com in mid-2020. Co-founded by Fiske and fellow Australians Katie Prowd, Darryl Woodford and Nick Slade, the group now has offices in both New York City and Melbourne, Australia.
"From the first conversation we had with Cygnet Capital, to where we find ourselves today, it's been really clear that we are completely aligned when it comes to our collective view on the size of the opportunity in the US," Fiske added.
Cygnet Capital provides a unique approach to capital outside of the traditional, and often rigid, VC structure, meaning it can invest over multiple rounds as a company either stays private or goes public.
"The team at Cipher Sports Technology Group has really impressed us the whole way through this process and we're thrilled to be involved in such an exciting company with major international ambitions," Cygnet Capital Co-Founder Jonathan Rosham said.
"In the current environment, industry sectors that exhibit high growth and profit margins will be at a premium. We believe that the broader wagering sectors, and specifically the US, will provide an opportunity to leverage and expose our capital to above average growth in a challenging and volatile global investment environment."
Mr. Rosham, a prominent participant in the Australian thoroughbred horse racing industry, is a part-owner of Verry Elleegant, winner of Australia's most famous horse race - the $8m Melbourne Cup - in 2021.
Cygnet Capital has made several other investments in the global wagering industry and is excited by the burgeoning opportunity that legal online sports betting presents in America.
"It's quite remarkable to think that a market the size of North America has only just embraced online sports betting, something the European and Australian markets have had access to for over 20 years now," Mr. Rosham added.
"The Cipher team has a great deal of experience and expertise that will undoubtedly set them apart as they continue to grow their business in the US.
"Cipher is now well positioned to make a significant impact in the US and we've no doubt their brand-and-technology-first approach will prove invaluable as they further accelerate what has already been a very impressive penetration into the North American market.
"We see a strong scenario where they grow their revenue base from several million dollars this year, to tens-of-millions of dollars in the next two to three years," Mr Rosham said.
Through its flagship US consumer brand Dimers.com, its best-in-class proprietary technology and a unique approach to B2B services, Cipher Sports Technology Group is a company worth keeping an eye on.
NB: Cipher Sports Technology Group Co-Founders Adam Fiske, Katie Prowd and Nick Slade will all be in attendance at the SBC Summit North America, July 12-14 and are available for interview.
-ENDS-
For more information, or request an interview, please contact:
Nick Slade, Co-Founder
nick@ciphersports.io