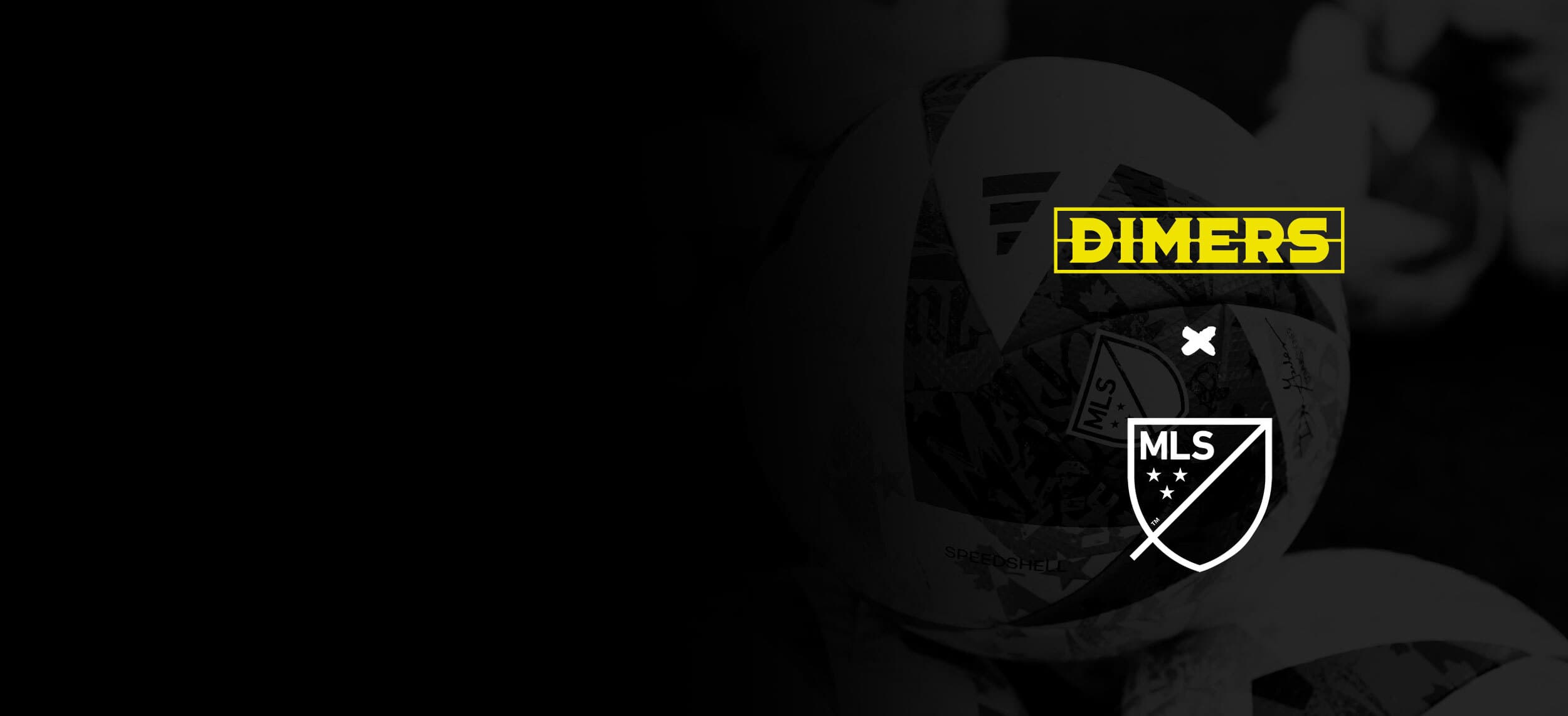 Major League Soccer Teams Up with Dimers.com to Bring Sports Betting Content to MLSsoccer.com
May 17, 2023
Major League Soccer (MLS) today announced Dimers.com will publish sports betting content to the new Betting Hub on MLSsoccer.com for the rest of the 2023 season, which includes the MLS All-Star Game and MLS Cup.
"At a time of sustained momentum behind our League, and with the rapid growth of sports betting further increasing interest in soccer in the U.S., we are excited to align with Dimers.com to provide world-class predictive analytics and content to help fans make informed choices and place bets responsibly," said Chris Schlosser, MLS Senior Vice President, Emerging Ventures.
By joining forces with Dimers.com, MLS is taking its presence in sports betting to a new level by offering independent and engaging betting content from well-regarded predictive analytics models. On MLSsoccer.com, MLS experts from Dimers.com will publish a variety of editorial pieces which will range from articles outlining the best bets of the day to popular parlays.
"The way we see it, sports betting is a form of entertainment and goes hand in hand with sports fandom," said Adam Fiske, CEO, Dimers.com. "By increasing the level of coverage and betting information for MLS, we are confident this combined effort will benefit not only the regular sports wagerer, but also those MLS fans that are simply curious about sports betting."
This announcement arrives during a period of tremendous momentum behind the sport of soccer in North America, as Major League Soccer's 28th season is underway, the highly anticipated 2023 Leagues Cup will take place from July 21 to August 19 and as the 2026 World Cup hosted by the U.S., Canada and Mexico approaches.
-ENDS-
ABOUT MAJOR LEAGUE SOCCER
Headquartered in New York City, Major League Soccer — celebrating its 28th season in 2023 — features 29 clubs throughout the United States and Canada, including 2023 expansion team St. Louis CITY SC. All MLS, Leagues Cup, and select MLS NEXT Pro and MLS NEXT matches can be watched through MLS Season Pass, available on the Apple TV app on Apple devices, smart TVs, streaming devices, set-top boxes, and game consoles, and the web attv.apple.com. MLS Season Pass will feature the most expansive and accessible lineup of programming ever for MLS fans. For more information about MLS, visitmlssoccer.com. For more information about the Apple TV app, visit apple.com/apple-tv-app.
ABOUT DIMERS.COM
Founded in 2020, Dimers.com gives sports fans the tools, analysis, and information to excel at sports betting. Trusted by millions of users, Dimers saves users hours of research by giving them their best bets of the day for free. Betting information is available 24/7/365 to everyone, regardless of whether they bet on sports. For Dimers, that sense of community is at the core of everything they do.
Media Contacts:
Major League Soccer
Peter O'Brien
Peter.OBrien@MLSsoccer.com
Dimers.com
Nick Slade
Nick@ciphersports.io