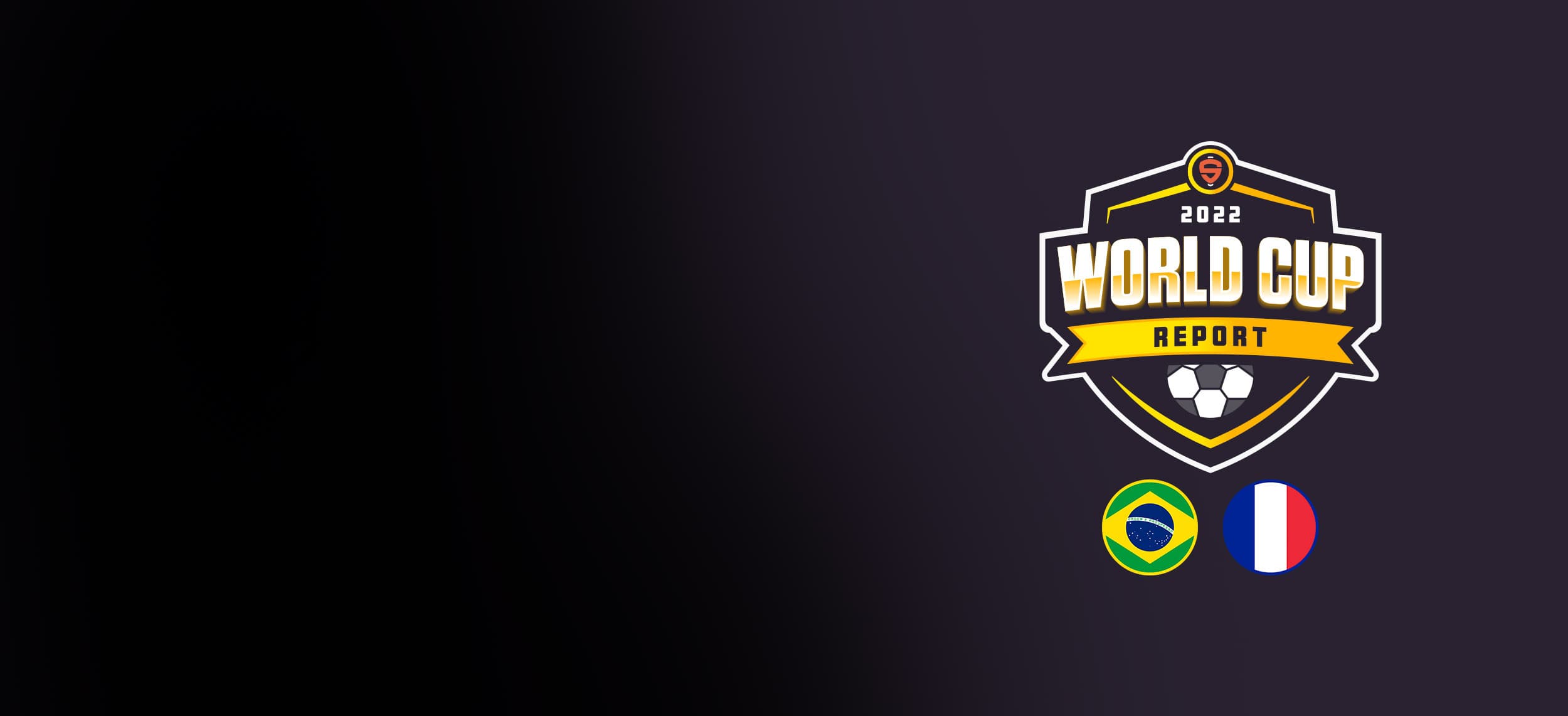 FIFA WORLD CUP - Data analysts predict a France v Brazil Final; Brazil to win
November 10, 2022
According to the Stats Insider predictive analytics model, Brazil has the highest chance of winning the tournament (15.6%), where it's predicted they will beat France (11.6%) in the Final.
Adam Fiske, Cipher Sports Technology Group CEO.
"The soccer World Cup is the biggest sporting event on the planet, and our data modeling team has put in months of painstaking work to produce predictions for everything from tournament winner, right down to the chance each nation has of just getting out of its group."
"With the modern day punter being more sophisticated than ever before, combining the products that both companies offer gives them a good opportunity to be successful, all while enhancing their betting experience and enjoyment through having a bit of skin in the game."
While that's not great news for Socceroos fans, it's also not cause for concern. You see, Graham Arnold's men were actually crowned World Cup winners in 0.1% of the 10,000 tournament simulations that were run, beating fellow no-hopers, Cameroon, in the Final. This equates to one Socceroos World Cup triumph for every 1,000 Qatar World Cups played. While not impossible, we'd suggest backing Brazil and France instead.
You can download the full Stats Insider World Cup report here.
Cipher Sports Technology Group is also delighted to announce that its consumer brand, Stats Insider, has been chosen as the preferred soccer World Cup analytics partner for betting exchange, Betfair Australia.
Stats Insider's mission is to arm punters with data and tools that can help them become a better bettor, while both parties are closely aligned on the size of the opportunity the FIFA World Cup 2022 in Qatar presents.
As the world's largest and Australia's only online betting exchange, Betfair offers a real alternative to betting with a bookmaker. The platform provides a unique range of non-traditional betting methods that can help punters increase payout potential, uncover opportunities and minimize risk.
Betfair is the only wagering platform where punters can place a lay bet - betting that a team will not win for example. In soccer, as draws are a more likely outcome, than many other sports, lay betting is popular. For example, if you place a lay bet on England vs. Wales and Wales managed to win, or the match ends in a draw, your bet wins.
"The opportunity for us to be able to partner with a really progressive organization like Betfair, which shares similar values to ours, was a really easy decision to make," said Adam Fiske, Cipher Sports Technology Group CEO.
As part of the partnership, Stats Insider data led content and predictions will be featured on the newly relaunched Betfair Hub and extended across Betfair's media assets including radio, digital media, event activations and social media, all with the aim of giving World Cup bettors an edge.
Further, Betfair brand, odds and messaging will be deeply integrated into Stats Insider's World Cup content offering including the market leading downloadable World Cup report, match centres, editorial, game previews, bracket simulator and social media.
Betfair spokesperson, Emil Mathias, said, "Betfair are excited to partner with Stats Insider over the Soccer World Cup period. The once every 4-year event is often a hard tournament to predict, given the wide range of data sources required, from teams and players from across the globe. By partnering with Stats Insider, it offers a perfect fit for customers to make the most of Stats Insider's models and the unique betting options available on the Betfair Exchange".
About Betfair
Betfair Australia is the world's largest and Australia's only online betting exchange. Customers trade odds against each other on the outcome of events including horse racing and sport. This allows customers to set their own odds and decide whether to back (it will happen) or lay (it won't happen) on an outcome.
This means Betfair markets are more efficient and, because there is no margin built into the odds (unlike a bookmaker), the Betfair exchange can often provide better value to customers through better odds.
Our company's mission is to responsibly connect our community by creating the most trusted and vibrant wagering brand. We engage our mission by focusing on key areas of knowledge, experience, community, and innovation. Everything we do aims to make the experience better for our customers.
Betfair Australia is owned by Crown Resorts Limited.