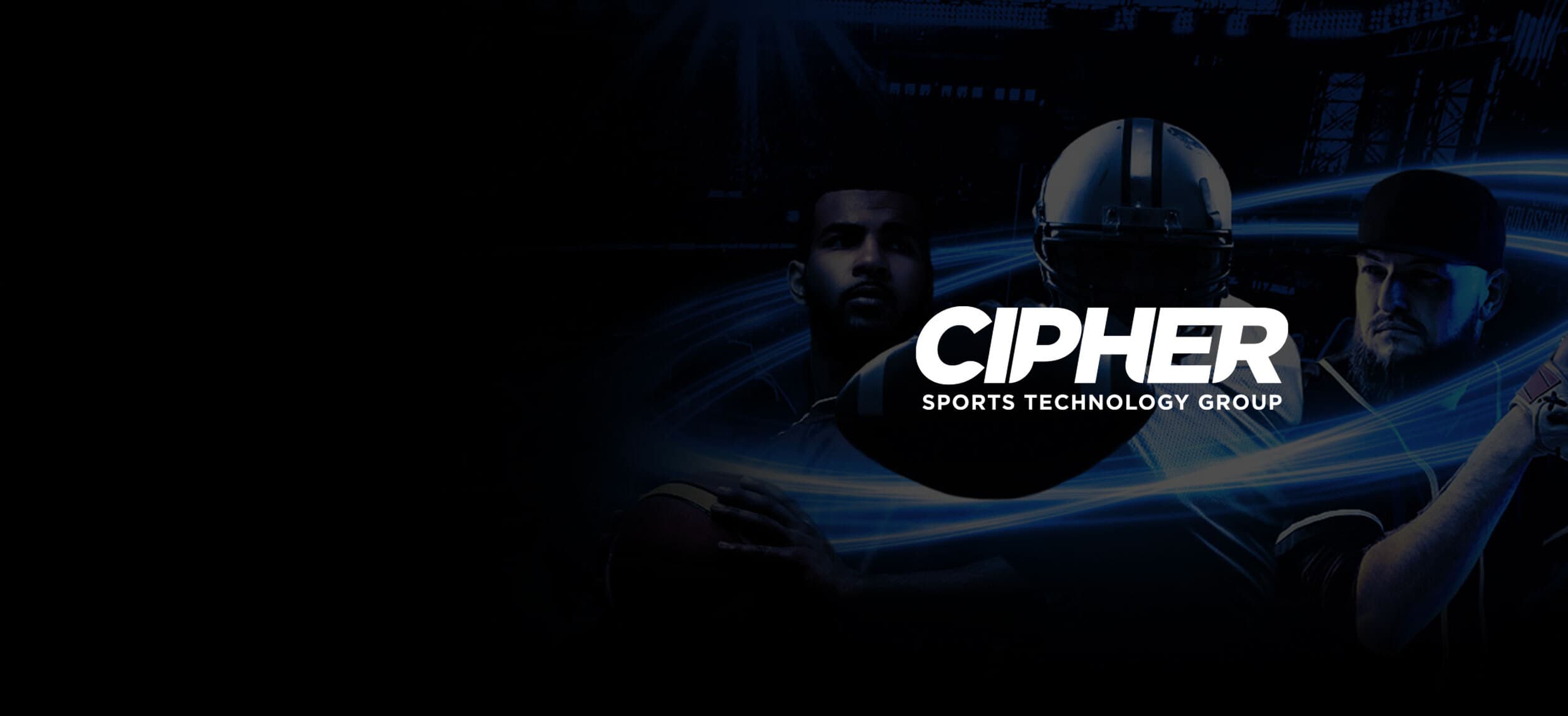 Cipher Sports Technology Group Ready To Tackle Sports Betting Boom
November 26, 2021
There's a new player in town on the eve of SBC Summit North America and they have bold plans to tackle the booming online sports betting market.
Newly formed Cipher Sports Technology Group is primed and ready to attack B2B and B2C opportunities in the online sports betting space with their range of cutting edge betting products and acquisition-driving third party integrations.
Cipher STG is a purpose-built predictive analytics, machine learning and sports media group operating in the newly legal online sports betting sector. The exciting new entity harnesses the combined expertise of highly regarded wagering-focused businesses, Hypometer Technologies and iRival Media.
"Prior to creating the Cipher Sports Technology Group, both companies (Hypometer Technologies and iRival Media) had been working on a number of projects together, so formalizing that relationship was the natural evolution for us,"; said CEO, Adam Fiske.
"We were essentially playing in the same space — albeit with a very different approach — so it didn't take us long to realize we should be collaborating at a far deeper level and that's what we've done.";
"iRival Media's strengths were in its content, community strategies and affiliate expertise, while Hypometer specialized in technology, predictive analytics and machine learning, so by joining forces we will build vibrant betting communities that are underpinned by brilliant technology,"; added Fiske.
Cipher STG is about to complete a Series A round aimed at supercharging its ever-expanding offerings of consumer-facing brands, technology and sports betting media integrations.
"Executing on a consolidated strategy gives so much more breadth to what we could offer the market individually, and also allows us to attack it really aggressively from both a B2C and B2B perspective,"; Fiske added.
Hailing from Australia, Cipher STG brings a proven suite of machine learning and predictive analytics betting products, as well as acquisition-driving third party integrations suitable for an array of both media publishers and sportsbooks.
With latest industry forecasts suggesting some 35 million Americans will place their first online sports bet by 2025, it's easy to understand why Cipher STG is focusing on the US market.
"Obviously this market has been waiting a long time for online sports betting, and the industry will continue to rapidly evolve over the next 5 to 10 years as more and more states introduce interactive wagering.";
Cipher STG's flagship brand, sports predictions and content website Dimers.com, is already making its presence felt here in the US, gaining strong traction since launching on August 1 last year.
Both Adam Fiske and Nick Slade will be present at SBC Summit North America next week.
BACKGROUND
iRival Media, LLC
Co-founded by Adam Fiske and Nick Slade, iRival Media LLC was formed in October 2019 and holds affiliate registrations in 12 North American States. Its flagship product Dimers.com has been live and operating since August 1, 2020 and has commercial partnerships with 11 sportsbook partners. Both Mr. Fiske and Mr. Slade have exceptional experience in the sports and wagering landscapes of Australia, Europe and the United States of America.
iRival Media and Hypometer Technologies co-launched consumer sports predictions and media brand, Dimers.com, on August 1 2020.
Hypometer Technologies
Co-founded by Katie Prowd and Dr. Darryl Woodford, Hypometer Technologies was formed in 2015 and launched consumer facing products FantasyInsider.com.au and StatsInsider.com.au into the Australian market soon after. It has previously partnered with wagering operators like Australia's Tabcorp, PlayUp and Bet365 as well as various equivalents in Europe and in the United States. Ms. Prowd and Dr. Woodford are predictive analytics and machine learning experts who are adept at relating complex data and analysis back to users in a manner that is easy to consume.