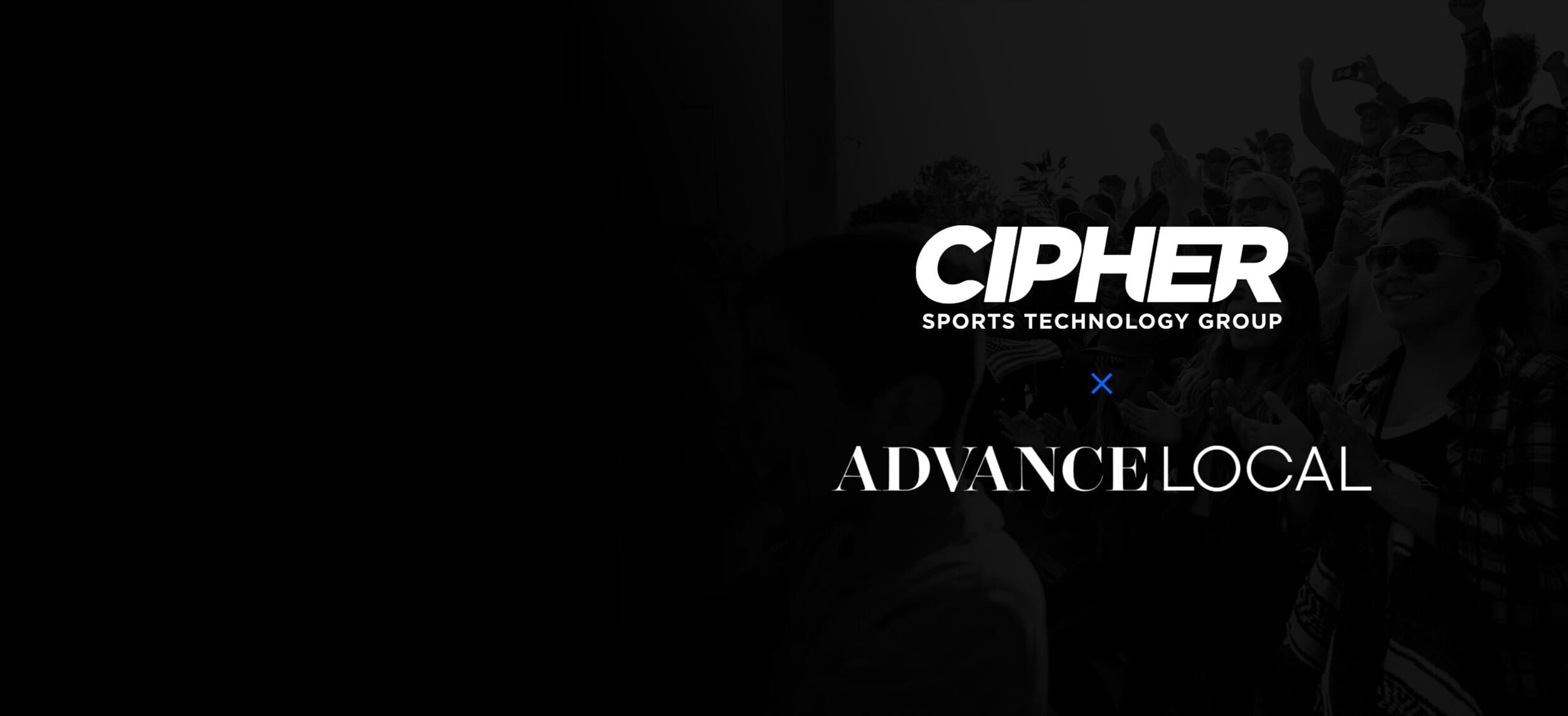 Cipher Sports Technology Group Extends Partnership with Advance Local, Expanding into New Markets
August 30, 2023
Cipher Sports Technology Group, a leading provider of content and data solutions for the online sports betting and iGaming industries, is thrilled to announce the extension of its strategic partnership with leading U.S. publisher Advance Local.
Following a successful 15-month collaboration, the two organizations are set to expand their relationship to include Advance Local's Syracuse.com, NYUP.com and SILive.com markets, and venture into the lucrative new U.S. Gulf market together via a relaunched Advance Local-owned GulfLive.com site.
Cipher Sports Technology Group has been delivering original content and experience-based tech solutions for Advance Local since early 2022, revolutionizing the online sports betting and iGaming landscape. With the extension of this partnership, Cipher will continue to provide cutting-edge content and innovative technology solutions to Advance Local's vast audience, while also entering a new market with untapped potential together. GulfLive.com, servicing an area with immense upside for online sports betting and iGaming, is a major focus of this expanded partnership and an opportunity both parties are excited about.
"We are delighted to extend our partnership with Advance Local and embark on this new journey together," said Adam Fiske, CEO of Cipher Sports Technology Group. "GulfLive presents a significant opportunity for us to reach a wider audience and provide tailored news, analysis, insights, and more to sports fans and iGaming enthusiasts. We are confident that our market-leading, data-led approach to content will enhance the overall user experience and contribute to the success of Advance Local in this rapidly expanding market."
Advance Local, boasting an impressive readership of 52 million monthly visitors, understands the importance of delivering valuable and engaging content to its audience.
"With the growing legalization of sports betting and iGaming throughout the U.S., the demand for custom content and analysis has never been greater," said Howard Kamen, Advance Local's VP of Sports Betting & iGaming. "This extended partnership enables Advance Local to tap into Cipher's expertise and leverage their data-driven approach to further enhance our offerings and provide readers with the resources they need to make informed decisions."
Additionally, in anticipation of New York legalizing online casino gaming in 2024, this partnership extension places both Cipher and Advance Local in a prime position to seize the opportunities presented by this emerging market.
About Cipher Sports Technology Group:
Cipher Sports Technology Group is a leading provider of content and data solutions for the online sports betting and iGaming industries. With a data-driven approach, Cipher empowers businesses to deliver personalized experiences, valuable insights, and engaging content to their audience. Their innovative technology solutions revolutionize the way sports fans and iGaming enthusiasts interact with their favorite platforms.
About Advance Local:
Advance Local, one of the largest media groups in the United States, operates the leading news and information companies in multiple states, reaching more than 52 million people monthly with its quality journalism and community engagement.
Always innovating and evolving, Advance Local's mission is to strengthen and empower the communities they serve. The company is built upon the values of Integrity, Customer-First, Inclusiveness, Collaboration, and Forward-Looking.
Advance Local media groups include MLive Media Group, Advance Ohio, Alabama Media Group, NJ Advance Media, Advance Media NY, MassLive Media, Oregonian Media Group, Staten Island Media Group, PA Media Group; Reckon; Headline Group; Advance 360, a marketing agency specialized in the education, healthcare, and travel industries; and Advance Automotive, a portfolio of automotive companies fueled by AI-driven technology, in-house product and development teams, and proprietary data. Visit www.advancelocal.com.
For media inquiries, please contact:
Nick Slade
Cipher Sports Technology Group
nick@ciphersports.io
(929) 488-9887